This Iceland travel blog is made up of specialists from a variety of backgrounds, all of whom share a keen knowledge of the country and a passion for travel and adventure. Since the year 2000 we have been working on the creation of a tailor-made travel and stay in Iceland in order to make this wild volcanic island known to all lovers of nature in its raw state and of magnificent landscapes.
The Team: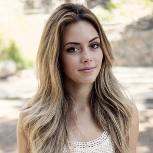 Kristin Porkelsdottir
Web Designer and Content Writer
I'm vibrating for : the stunts : as soon as I see one, I have to stop ! Paradoxically, their strength and the constant flow of water soothes me… so much violence for a nice serenity !
A place to escape : a "hotpot" close to the ocean, 15 minutes away from my home, between sea and mountain, clouds and birds ! Its sea view is always different, a real change of scenery !
Why choose the world of travel: my professional or personal experiences have always made me travel ! After the Office, the restaurant, the hotel, the real estate, by putting my suitcases in Iceland, tourism was a given !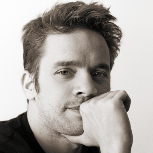 Daan Bjonarsson
Content Writer
I vibrate for: the rough encounter between the ocean, the volcanic rock and the ice. The whims of Iceland very often give way to great peacefulness. This alternation leaves no chance for monotony, I vibrate for the multitude of atmosphere that this country offers me.
A place to escape : a hiking trail that allows you to climb a little above the landscape and enjoy the immensity of the country. The peaks of Kristínatindar, Botnsúlur or Rjúpnafell are for me the assurance of a total escape.
Why choose the world of travel: because travel is a pleasure and it only asks to be shared. As far as I am concerned, I hope to be able to give the traveller what Iceland has given me.